SEYDEL & BEUTH
LOCATION
Berlin-Mitte: The area between Spittelmarkt, Moritzplatz and the current Axel-Springer-Straße belongs to the most historically significant quarters of the German capital. Renowned public institutions and embassies, the Federal Foreign Office as well as publishing houses and private townhouses characterise the eastern Friedrichstadt of today.
The reconstruction of the area that was almost entirely destroyed during the war, where the Wall between east and west Berlin crossed after 1945, makes this elegant district one of the most preferred, quietly situated addresses in the city nowadays, a stone's throw away from Gendarmenmarkt and Hausvogteiplatz.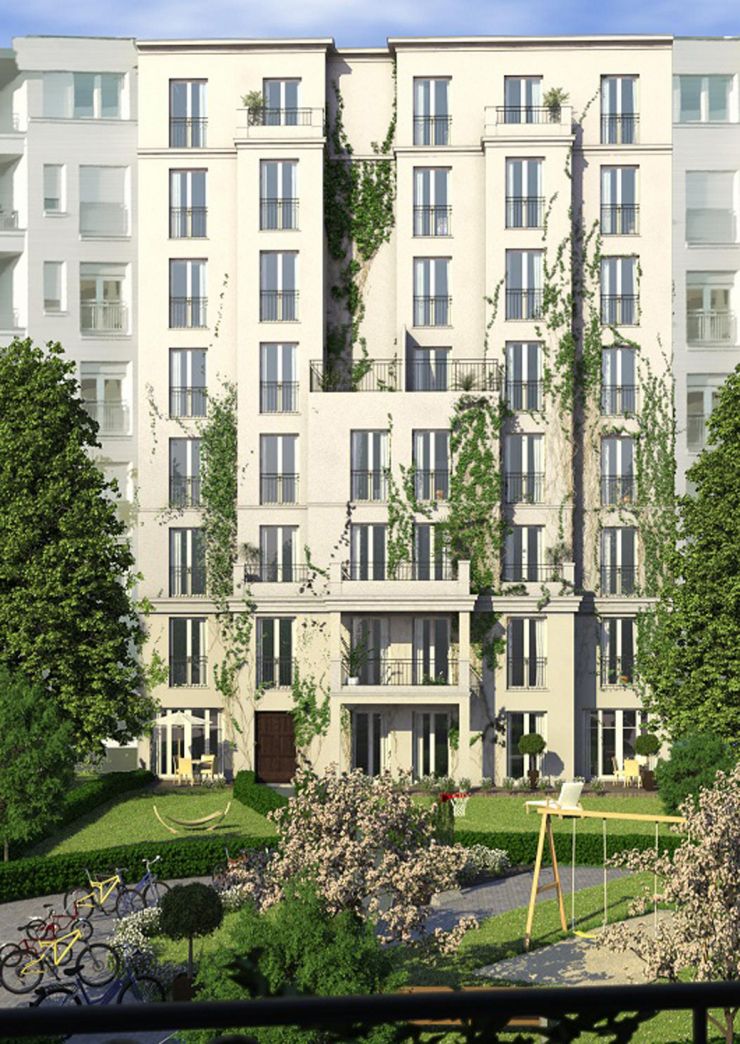 ---
Courtyard view house Beuth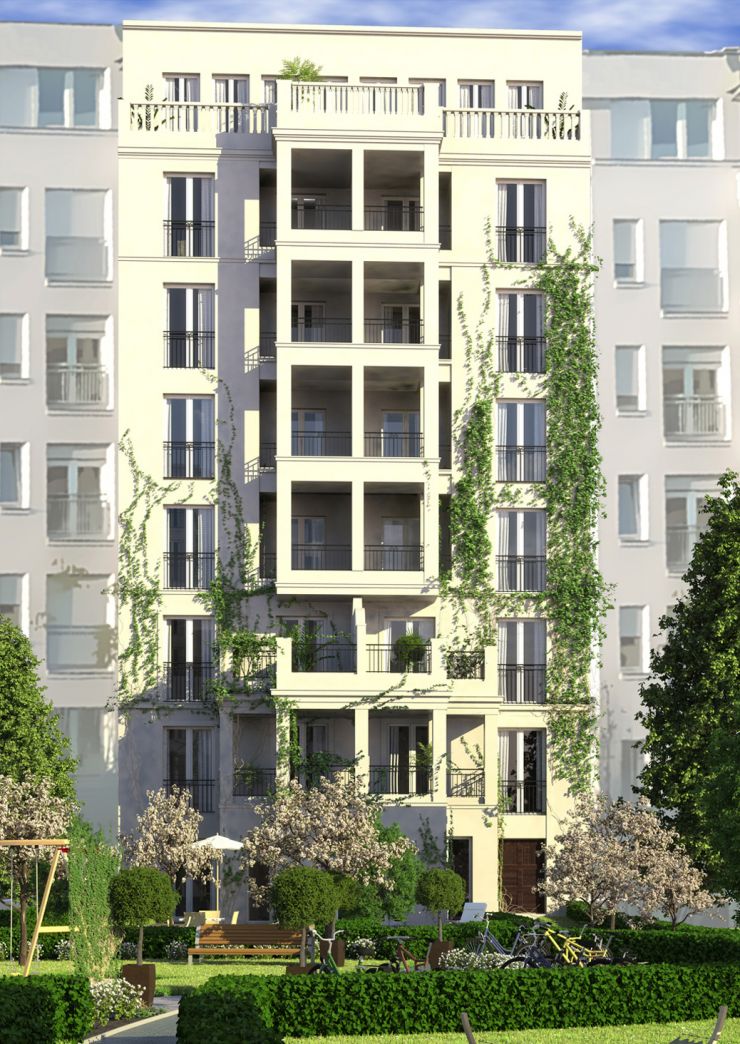 ---
Courtyard view house Seydel
CONCEPT | ARCHITECTURE
BERLANTO GmbH acquires two connecting properties on the former stretch of the Wall in Seydelstraße 5 and Beuthstraße 8 in 2011.
The renowned architects Patzschke & Partner Architekten design two sleek, eight-story apartment blocks for these last two available plots that revitalise the history of the quarter with their classically traditional architecture and fulfil the high-quality living demands of today.
The well-organised facades of the two apartment blocks are accentuated with loggia and balconies, both facing the street as well as the green garden in the courtyard, which connects the two apartment blocks and offers the inhabitants great privacy in the middle of the city.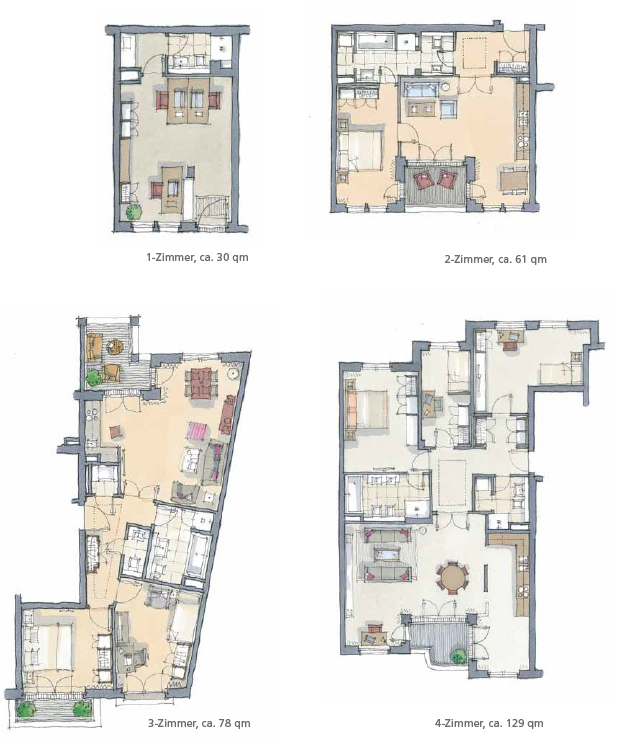 The total of 35 accommodation units are sold to happy owners in 2014.The project SEYDEL & BEUTH combines classically traditional architecture with functionality. For modern living comfort, the apartments ensure flexible furnishing:
All apartments come with the option of configuring the kitchen openly, as part of the living / dining room or separately. Other features in every apartment include French windows, balcony / loggia and an extra utility room.
SEYDEL & BEUTH impresses with a mixture of small units of 1 to 3-room apartments with a surface of 30 to 70 square metres and 3 to 4-room family apartments with a surface of 90 to 120 square metres. An underground carpark with a total of 28 spaces is accessible directly from both buildings through the basement.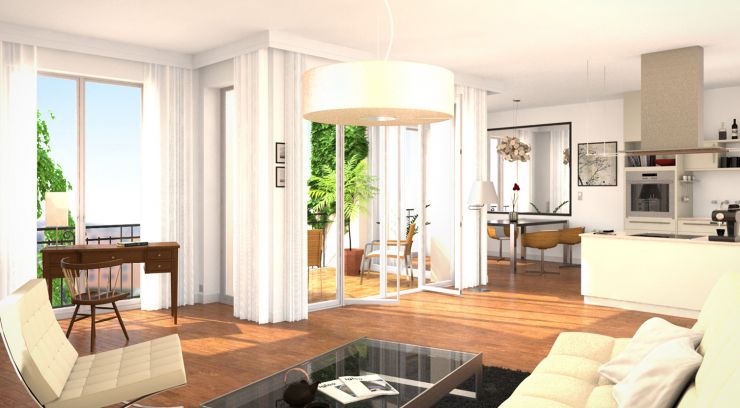 ---
Flowing space concept, house Seydel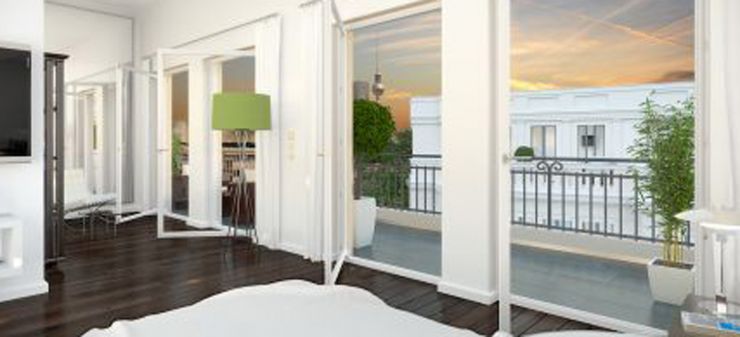 ---
Wall-high windows, house Beuth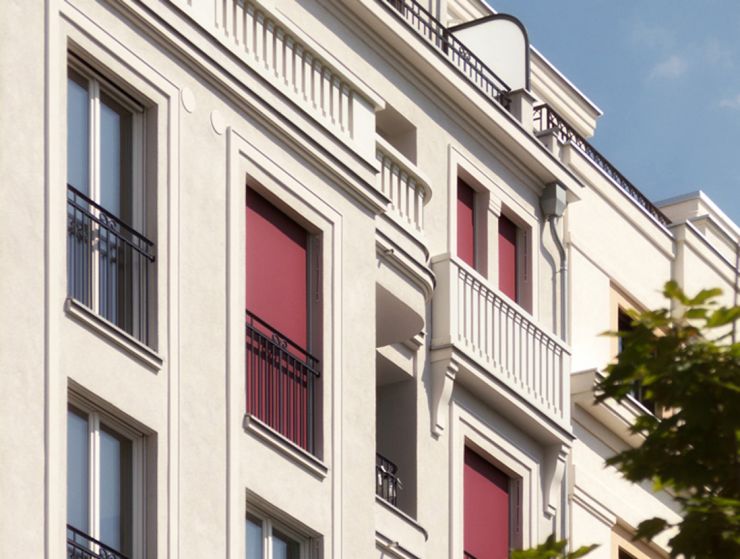 ---
Vertical red blinds are a special extra, house Beuth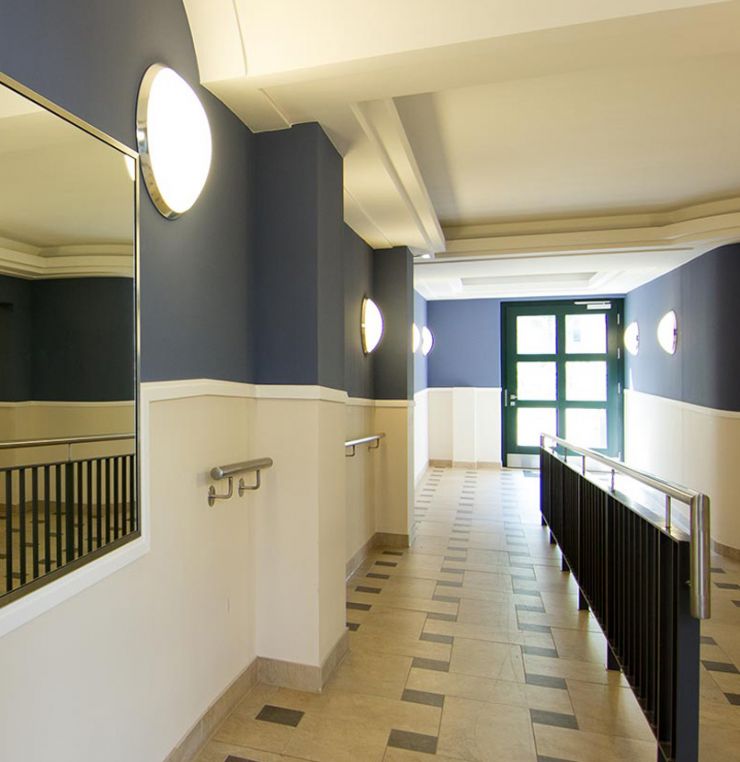 ---
Attention on material and details, house Seydel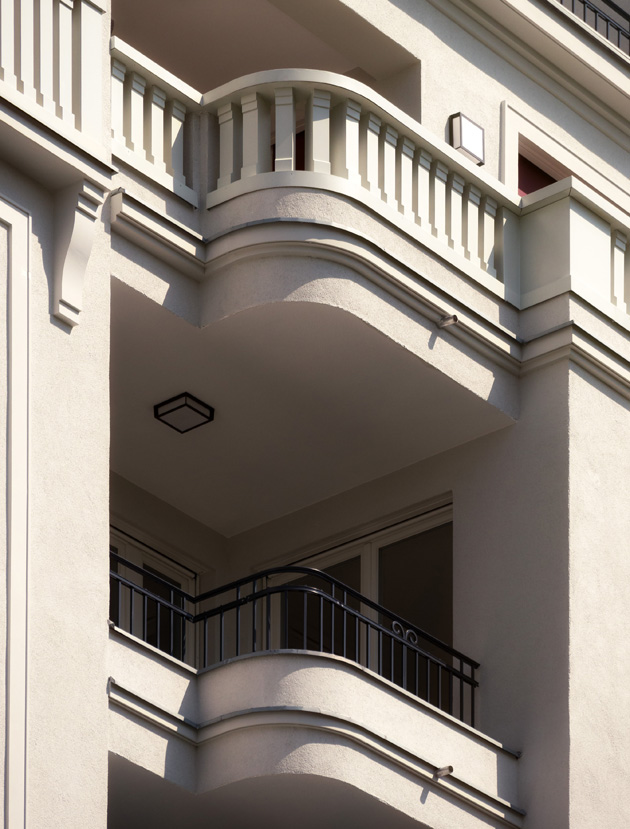 ---
Balconies with delicate curves and stucco, house Beuth